The catalog has this nifty feature that allows you to follow people. Why would you follow someone? Maybe it's your favorite librarian who creates amazing recommended reading lists. Or it could be your best friend or sister who shares the same taste in books, movies or music as you.
If you don't already have someone in mind that you want to follow, you can search for users by browsing our website in different ways. Look for a staff list that you like by clicking on one of the pages under the "Browse" menu.

You can also search your favorite book or movie and find users by reading the comments or looking at lists people have created that contain that item.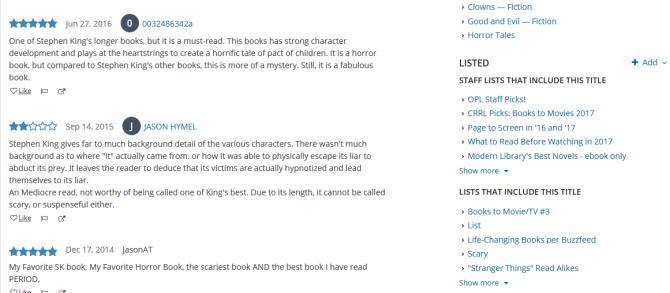 If you already know the username of the person you want to follow*, click on the magnifying glass in the search bar. In the third drop down menu, select "User," then type in the username of the person you'd like to follow.

To follow someone, just click on their username to go to their profile page. There you will see all of their public activity, like lists they've created and items they've added to their completed shelf. On the top right corner of this page, under the search menu, you will see "follow." Click that and you are now following them, and their activity will show up in your newsfeed. If you change your mind, follow the same process to unfollow them.

*Pro-tip: You can find Arapahoe Libraries staff by searching AL_firstname (or sometimes AL_firstnamelastinitial). For example, AL_SUSAN.