Arapahoe Libraries offers programs and resources to meet your needs in the ever-changing world of technology.
Tech specialists are friendly technology experts who want to help you with anything you can dream up. This is what we're up to this month!

---
 "My house is crazy for the holidays! I just need to escape my family to finish a sewing project!"

From Tech Specialist Christine: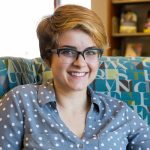 "I can sympathize! The Castlewood Makerspace offers a number of fiber arts tools including sewing machines, an embroidery machine and a serger. If you need sewing help or tips, drop us a line with a Book a Librarian appointment!
---

---
These page holders have set the 3D printing world aflame! Come to any of the technology desks at your local library or drop us a line to get yours and help fight the unending battle of thumb fatigue.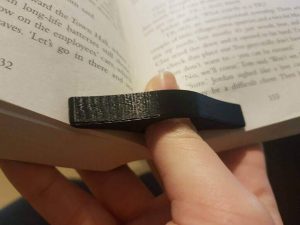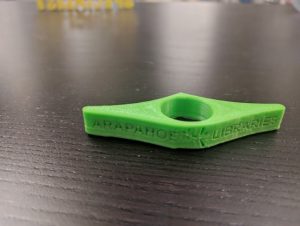 ---
---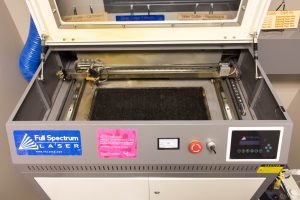 Do you need a quick custom gift for a loved one? Create a custom piece of art using the Makerspace laser cutter and a little know-how in the free and open-source software Inkscape. To learn more about custom gifts and Inkscape, Book an appointment with us.
---

---
Need to convert a file of any kind? PDF to doc? mp3 to wav? We often use Zamzar, a super handy tool that can convert just about any type of file to another file that's more compatible.
---

---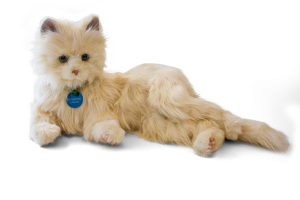 Are you commitment-phobic? Do you need love that only a furry pet can provide? Check out a companion pet, realistic cats that respond to meows and pets without all the responsibility a real pet incurs!
---