Susan Orlean
November 16 at Embassy Suites DTC
Spend an afternoon with the author, who will share her passion about libraries and what led her to write this compelling read. A television series based on The Library Book is in the works through Paramount TV.
Orlean, best known for her novel The Orchid Thief, was also a former writer for The New Yorker magazine and a contributing editor for Rolling Stone and Vogue magazines.
Enjoy light refreshments and a book signing. Tattered Cover will sell books onsite. For adults.
Dao, a Vietnamese American, studied medicine in college and came to realize blood and needles were her kryptonite. By day, she worked in science news and research; by night, she wrote books about heroines unafraid to fight for their dreams.
Celebrated novelist and New York Times best-selling author and historian Philippa Gregory has written several works that have been adapted to film, including The Other Boleyn Girl. Gregory shared about her newest novel Tidelands, which is set in the 1600s during the English Civil War.
---
Arapahoe Libraries and Greenwood Village teamed up to bring you The Village Read in August, a chance to connect with your community through the love of a good book. The selected book was Rush, a historical fiction novel by award-winning Colorado author and artist Jayme H. Mansfield.
---
New York Times best-selling novelist Madeline Miller is a mastermind at weaving heroes from ancient tales into her page-turning suspense novels. Miller enchanted readers with her fresh take on Greek mythology and shared about her latest release, Circe. The novel brings a new perspective to an epic adventure from a lesser known character in The Odyssey. Miller's first book, The Song of Achilles, is an intriguing re-telling of the Trojan War and was awarded the 2012 Orange Prize for Fiction.
---
New York Times best-selling author Brandon Mull introduced young readers to his latest novel, Dragonwatch, his long-awaited sequel to "Fablehaven." Mull chatted about his writing process and lead a Q&A session. His works include the "Fablehaven," "Beyonders" and "Five Kingdom" series.
Mull is passionate about igniting imagination through storytelling. His tales of epic adventure delight readers of all ages, from kids to the young at heart.
---
New York Times best-selling author Nnedi Okorafor discussed her acclaimed novel, Who Fears Death, slated to be an HBO series.Born in the United States to Nigerian immigrant parents, Okorafor is known for weaving African culture and folklore into creative, evocative settings with memorable characters.
Okorafor's African-based science fiction and fantasy novels include the "Binti" trilogy and Akata Witch. She has also authored several of the popular "Black Panther" Marvel comic books. Okorafor's latest standalone series features Black Panther's sister Shuri.
If you missed the event, check out the video!
---
Camron Wright shared about his works, including his newest novel, The Other Side of the Bridge. Set in San Francisco, this story intertwines two people with personal sorrows as they face the Golden Gate Bridge and look to a long-forgotten journal, which holds the key to the truth. Will there be healing for both – or heartache?
Wright is also known for his others novels, including Letters for Emily (Reader's Choice Award), The Rent Collector (Best Novel of the Year from Whitney Awards) and The Orphan Keeper (2016 Book of the Year, Gold Accolades in Multicultural Fiction from Foreword Reviews and Best General Fiction from Whitney Awards).
If you missed the event, check out the video!
---

Laurie Halse Anderson shared about her popular young adult fiction, including her groundbreaking debut novel Speak. Recently re-released as a graphic novel, Speak authentically captures the emotional journey of an isolated teen as she navigates high school life.
The New York Times best-selling author's readership spans young people to adults and combined, her books have sold more than eight million copies. Anderson has won several international, national and state awards and has been recognized for her efforts in championing intellectual freedom and diversity in publishing.
---
The award-winning journalist and former First Lady of Colorado introduced the audience to her powerful book, The Newcomers: Finding Refuge, Friendship, and Hope in an American Classroom. Her narrative non-fiction follows the lives of 22 teen immigrants – many arriving directly from refugee camps – and their first year in America at Denver's South High School.
Born in London to Irish parents, Thorpe's work has appeared in The New York Times Magazine, The New Yorker, Texas Monthly and 5280. Her first book, Just Like Us: The True Story of Four Mexican Girls Coming of Age in America, was named one of the best books of the year by The Washington Post. The Denver Center for the Performing Arts adapted the non-fiction book for the stage.
---
Andreas M. Antonopoulos, best-selling author and expert, discusses the future of programmable money. Check out some of his best-selling books.
If you missed the event check out the video!
---
Author A. J. Finn's debut thriller, The Woman in the Window, is predicted to be one of 2018's most buzzworthy books, with a major motion picture already in the works.
If you missed the event, check out the video!
---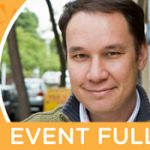 Jamie Ford, author of the New York Times best-selling Hotel on the Corner of Bitter and Sweet and Songs of Willow Frost, returned to Arapahoe Libraries to discuss his latest novel, Love and Other Consolation Prizes.
---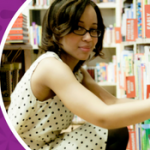 Young adult author Dhonielle Clayton is leaving her mark in the literary world through her advocacy of diversity in children's books. Clayton, who leads the non-profit organization We Need Diverse Books, draws writing inspiration from "things that bother her." The Belles was motivated by her thoughts on the media's influence over women's body images.
If you missed the event, check out the video!
---
Local Denver author Cynthia Swanson can't wait to share her latest novel, The Glass Forest, with readers. Set in 1960s Wisconsin, this suspense read tells the story of a once-idyllic family whose life is changed forever with a single phone call. The self-described writer and interior designer's first book, The Bookseller, has been slated for a movie featuring actress Julia Roberts.
If you missed the event, check out the video!