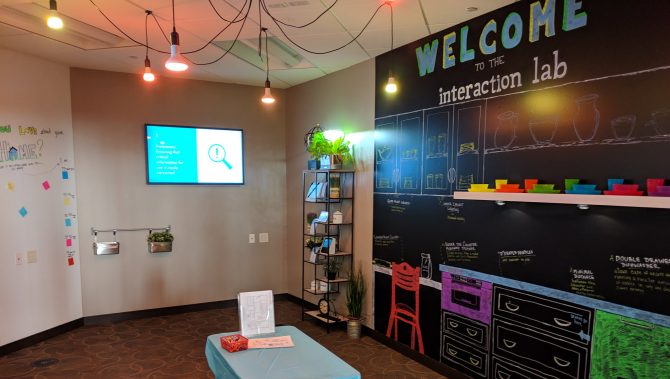 Your home can be your haven and a technology hub. The City of Centennial wants residents to thrive in their homes as long as they wish, no matter their age or circumstance. Therefore, the City has partnered with Arapahoe Libraries to introduce the Interaction Lab located at Southglenn Library.
Located next to the Recording Studio, the Interaction Lab is an interactive experience that introduces the concept of Universal Design, which creates environments or products that are accessible and benefit everyone, regardless of age or ability. Universal Design is especially important to those wanting to remain in their home as they age.
The Interaction Lab currently showcases smart-home technology such as smart lighting and voice-assisted technology, and will continue to evolve as additional smart-home features are added throughout the year.
The Interaction Lab was developed through a partnership with the City of Centennial, Arapahoe Libraries, Arrow Electronics, Colorado State University and Denver South Economic Development Partnership.
For more information on the Interaction Lab and Universal Design, visit the City of Centennial's Lifelong Homes information page, opens a new window.