Attention, Parents!
If you're like me you probably struggle with how to create a magical summer for your kids. When summer turns up the heat and your brain starts to boil, it can be hard to come up with ideas to fill those long days.
Let the library help! Best of all, everything is 100% free.
---
Explore, Learn and Connect with Summer Reading
Work toward a bingo with Summer Reading 2021!
---
Find Just the Right Book
Need help picking a book? We have a few suggestions! Check out the Explore page to find lists of books for any age:
(Mom or Dad need a new book? We've got you covered too!)
---
Come to an Event
Bring your kids to a an event and let the library do the work. Choose from a variety of programs and events designed to entertain, educate and get kids' creative juices flowing.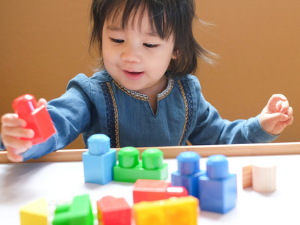 Programs for Children 0-5
---
Use an Exploration Pass
Summer outings can be expensive, but the library offers prepaid passes to some great local destinations. Have an adventure on us!
---
Take Home a Robot
What could be cooler on a hot summer day than a robot. Put the latest technology in your child's hands by checking out a new friend!
---
Plan a Party at the Library
Reserve The Forum Theatre at Koelbel Library, bring in your favorite DVD or Blu-ray and screen a movie. Or go crazy and have a karaoke party courtesy of YouTube. The Forum Theatre has a projector, Blu-ray player, microphones and all the hook ups for you personal device—you can even check out a laptop from the library! The best part is the room is soundproof* so you don't have to be afraid to turn up the volume.
*This has been thoroughly tested by 9-year-old girls hyped up on cookies, so you know it's true!
---
See a Movie at the Library
Check out one of the movies we're screening this summer and escape the summer heat.
---
Two Words: Book Club
Kids always want to do what grownups do. Your child or teen can feel just like Mom or Dad when they use a book club kit with 10 copies of a book to start their own club! Here are a few examples of the kits we offer:
Cloudy With A Chance of Meatballs

---
Find Something to Read Without Ever Leaving Your Home
You'll feel better about their screen time when they're racking up the hours reading. Use one of our online resources for kids to find the digital books, comics and magazines your kids love.
For a fun, interactive reading experience check out Tumblebooks.
---
The Makerspace
Take a trip to the Castlewood Makerspace to learn to sew, make a 3D print, use the lasercutter or just about anything else you can dream up. Talk to a tech specialist if you'd like a helping hand.
---
The Studio
Do you have a budding star on your hands? Record a music video or make your own movie at one of our Recording Studios. Want some help to get started? Schedule time with a librarian and they'll help make your dream a reality.
---
Go Pro
Take home a Go Pro camera and let your kids film their summer adventures. You might be surprised by what they're up to!
---
Guide to Great Websites for Kids
Youth Librarians put together this great list of websites for kids to explore.
---
Learning for Little Ones
Have a child in the 0-5 age range? Try out one of these librarian recommended activities at home or tips and tricks to spark early learning.
---
Check Out a Playaway
These all-in-one devices provide hours of digital fun. They're great for road trips, waiting rooms and any other time you need help keeping kids occupied. Try out one today!
Playaway Launchpad — a tablet pre-loaded with games and activities so fun, they won't know they're learning!
Playaway Audiobooks — audiobooks without the need to download or play a CD? Yes, please!