A literate, informed and fulfilled community.
We focus on our customers and anticipate their needs. We value integrity, inclusion, learning and fun. We act with courage, respect, empathy and passion.
We will increase literacy empowerment by preparing our youngest to learn to read and helping others learn to thrive in difficult times.
We will build community connections by connecting people as resources for each other, virtually and in person.
We are dedicated to being the best public library for the communities we serve by providing outstanding and personalized service to everyone seeking access to the world of information and ideas.
We believe we can turn every search for knowledge into a helpful adventure.
Real patrons on what Arapahoe Libraries has meant for them.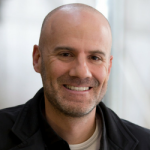 I can't think of anything better than working for an organization that is dedicated to empowering the community it serves. Every day, we dedicate ourselves to providing services that improve the lives of our patrons, ranging from small changes that make you smile to new opportunities that are life changing.
DIRECTOR, PROJECT MANAGEMENT OFFICE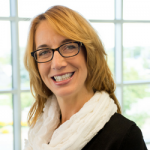 The opportunity to work in the orbit of libraries is exhilarating. There seems to be no end to discovering the richness of human creativity, learning, kindness and compassion. As Carl T. Rowan said, "The library is the temple of learning, and learning has liberated more people than all the wars in history."
DIRECTOR, PEOPLE SERVICES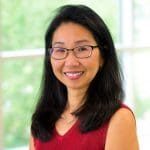 Our employees are the cornerstone to our success. I'm excited to be part of the Arapahoe Libraries team where we can co-create an organization where everyone belongs, thrives and feels like they can make a difference.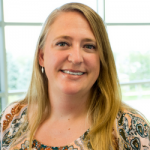 Libraries are an important part of a community and a valuable resource. Libraries give people opportunities to explore, experience new ideas and get lost in fantastic stories. I love working at the library because I get to support all the wonderful services that it provides.
DIRECTOR, MARKETING AND COMMUNITY RELATIONS
I love sharing with our community all of the hidden gems libraries have to offer. It is also so very rewarding to support the amazing Arapahoe Libraries team, their overall employment experience and, most importantly, their passions for serving our patrons.
DIRECTOR, LIBRARY OPERATIONS
It is a true privilege to be a part of creating community spaces where everyone feels welcome and valued and can get access to the information and resources they need to thrive in their lives. Whether it is learning to read, learning English, applying for a job or learning about a different viewpoint than your own, the library is here for everyone.
DIRECTOR, INNOVATION AND TECHNOLOGY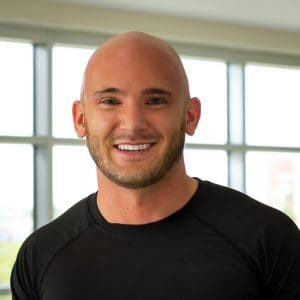 Arapahoe Libraries continuously stands as one of the most innovative library systems in the country. Our innovative mindset built on curiosity and learning by doing allows our staff to continuously develop new and exciting resources that surprise and delight our community at their point of need.
ASSOCIATE DIRECTOR OF LIBRARY OPERATIONS
Having grown up with Golden Books my parents must have known I would choose librarianship as my career. Reading made such a big impact in my life and libraries were a part of my life from a young age. Understanding that libraries offer more than books and are a gateway to early literacy, to connecting with others in person or through the use of a computer is fulfilling work. Libraries are the glue that help communities grow and learn together.

We have it, see it, cultivate it and celebrate it.

Building memories, bridging gaps and learning new things; this is a wondrous place to be.
We're embracing all by bestowing deep respect upon everyone with whom we cross paths.
So we choose them wisely, using kindness to build each other up.
As Alexander Pope said, "To err is human; to forgive, divine." We are not perfect people, but we aim to be accountable, gracious and humble ones.
Here, we come together to build a rock-solid team that achieves far more collectively than we ever could alone.