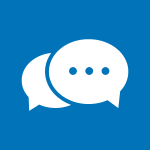 Monday–Thursday: 9 am–9 pm
Friday–Saturday: 9 am–5 pm
Sunday: 10–5 pm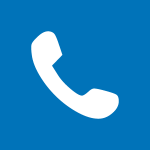 Monday–Thursday: 9 am–9 pm
Friday–Saturday: 9 am–5 pm
Sunday: 10–5 pm
*Telephone calls may be recorded for quality monitoring, training, compliance and safety purposes.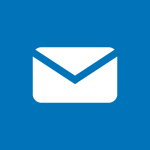 Ask a tech question by chat, email or in-person.
Tell us your library preferences and get more of what you want in your inbox with personalized emails.
Keep up to date on your library account with text alerts for holds, items due soon, overdue items and fees.
Try these options if you can't find materials you're looking for.
Scan or enter your library card number and enter your PIN.
Open the door to browse.
Remove your selected items and close kiosk door. (Removing items and closing the door automatically checks items out.)
Choose a print or emailed receipt.

Represent your fandom in a creative and fun manner. We encourage all creative contributions from written formats like stories or poetry, to visual formats like art and cosplay, to videos or whatever you come up with!

Fan fiction and other writing entries are permitted. These entries are limited to three pages or 1000 words.

Arapahoe Libraries are open for you to pick up holds and return materials, browse books and media, use library computers, and reserve meeting and study rooms. Visit our Services Updates, opens a new window page for the latest library updates.

The health and safety of our patrons and staff continue to be the top priority. 

What you need to know before your visit:

If you are feeling sick, please stay home.
You will be asked to follow the COVID-19 Patron Code of Conduct

, opens a new window

.
All patrons are strongly encouraged to wear a mask while using the library.
Staff and patrons will adhere to social distancing guidelines.
Computers are available on a first-come, first-served basis. 

You can also access library resources from home:

Yes, you can use your alternate ID to access the Lending Machine.

Colorado residents between the ages of 11 and 18 years of age. Each contestant can enter up to three (3) entries, but an entrant may win only once. Group entries are permitted, but only eligible for gift card prizes.

 

You will need an internet connection to view the event. Some events include audience participation, so you may want a web camera as well.

 

Need Internet Access?

Network name: LibraryPublicWiFi
No password needed 

Events on Zoom: Registration for virtual events ends 30 minutes before the event begins. ​Before the event begins, you'll receive an email reminder with the event's Zoom link, a phone number, meeting ID and passcode for that Zoom event. If you don't see the email, check your spam folder. 

Events on YouTube: For events on YouTube, the event listing provides the link to watch the event. No registration is required for YouTube.