ENVIRONMENTAL SUSTAINABILITY
EVERYDAY IS EARTH DAY AT ARAPAHOE LIBRARIES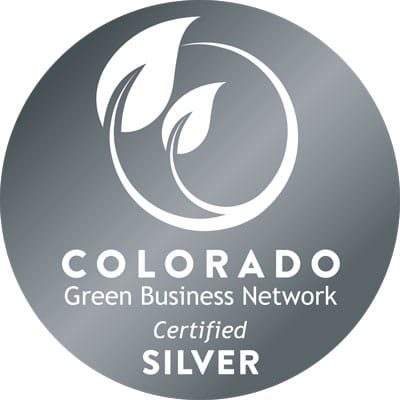 COLORADO GREEN BUSINESS NETWORK
Arapahoe Libraries is a certified Silver Level Member of the Colorado Green Business Network, opens a new window, a voluntary program that encourages, supports, and rewards organizations that make the move toward the goal of true, operational sustainability. Learn more about this newly-formed program in a 2022 press release on how Colorado recognizes state businesses for commitment to sustainability, opens a new window.
Arapahoe Libraries is committing to meeting milestones each year and to keep improving our environmental impact by looking for new and innovated ways to save energy, educate others on the benefits of going green, and by implementing practices that create safe and healthy spaces.

Did you know? In 2013, Eloise May Library was awarded with the local and regional Outstanding Building of the Year Award (government building category) by the Denver Chapter of the Building Owners and Managers Association.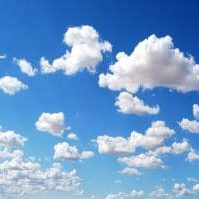 Arapahoe Libraries is working with the Colorado Local Entity Air Network (CLEAN) to host air quality sensors at Sheridan, May and Smoky Hill libraries as part of the Love My Air program.
Air quality standards have been raised in all libraries. Outdoor air intake has increased and upgraded air filtration systems reduce exposure to airborne disease. Air purifiers, ozone generators and needle point bipolar ionization were added in 2020. Needle point bipolar ionization inactivates 99.4% of airborne viral and bacterial diseases, as well as occurring and seasonal allergens.
RESPONSIBLE ENERGY & GREENHOUSE GAS REDUCTION
Fully dark-sky compliant exterior LED lighting to help eliminate light pollution
Interior LED lighting inside libraries
Responsibly sourced paper products in restrooms
Daylight harvesting plan to reduce artificial light use and save energy
Low VOC (volatile organic compounds) paints
Solar installed at

Castlewood Library

Electric car charging station added to

Kelver Library
WASTE MINIMIZATION & DIVERSION
Biannual hazardous waste disposal
Single stream recycling for #1–7
Recycling of disposable gloves, plastic bags, lamps and writing instruments
100% recyclable soap and sanitizer bottles with 25% post-consumer content
New construction uses materials with large amounts of recycled content
Worn carpet squares are 100% recyclable
WATER CONSERVATION & QUALITY
To minimize irrigation water use, native vegetation, drip systems, mulch and xeriscaping is used
Water sensors to help prevent watering during rain
Low-flow plumbing fixtures to reduce water consumption
Waterless urinals and automatic faucets help minimize water use