Keep up to date on your library account and receive text alerts for your holds, items due soon, overdue items and fees.
Sign up for text messages.
"*" indicates required fields
You will automatically be signed up to receive notifications about holds, overdue items, item renewals, upcoming events and closures.
Text notifications apply to physical items only. All eLibrary notices are delivered via email.
The number is 855-206-9495, save the contact as Arapahoe Libraries so you know it's us!
Update your notice preferences in your account online or have a staff member at a library help you cancel notifications.
Tell us your library preferences and get more of what you want in your inbox with personalized emails.
Want an all-access pass to your library? Visit your favorite library location or sign up online to get a card!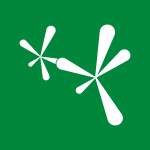 Take the library with you everywhere you go with ArapApp, the Arapahoe Libraries mobile app! Available for iOS and Android devices.
Text Alert FAQs
Staff can help you sign up at the library.
Call 303-LIBRARY (303-542-7279) to have a staff member help you sign up over the phone or Contact Us to receive help online.
If you use the Classic Catalog

, opens a new window

, you can select "Modify Personal Information" within your account and choose "Notice Preference." Update this preference using a phone number that can receive text messages.

FEES – sent every time a fee is added to your account
HOLDS – sent when a hold is ready for pick up
RENEW – sent two days before the due date, with an option to renew if possible
OVERDUE – sent when an item is 14 days past the due date
ANNOUNCEMENTS – brief communications from ALD about closures, programs, etc.

Note: In order to save space, the lengths of the titles are limited to 25 characters, which should be enough for you to recognize the item.

Yes. If you do not want to receive a specific alert, send the keyword to stop the alert. For example, text FEES and you will not get an alert when a new fee is added to your account. Text FEES again and these alerts will resume.

Yes. As long as you have the library card number, a staff member can assist you with getting text alerts for that account.

No, text notifications apply to physical items only. Digital content notices come via email.