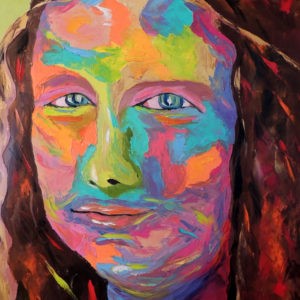 Artist: Arturo Garcia
Southglenn Library
Artist's Statement: Arturo Garcia is a full-time artist. His love for color gives his style a unique perspective on both the subject and his media of preference which is applying oil color on canvas with palette knives, leaving an exciting combination of abstract within the figure. His paintings are in different galleries in the Denver area as well as in Mexico.
"I love painting people's portraits. Something happens to their soul when I put color in their faces (masks). Thank you for taking a peek into my world of color and figure. To get a glimpse of what I see and the way I perceive it. You can see more of my work at arturogarciafineart.com.
---
Artist: Front Range Wildlife Photographers

Smoky Hill Library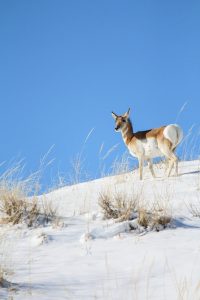 Front Range Wildlife Photographers is designed to be a meeting place, virtually and physically, for wildlife and nature lovers in Colorado and beyond.
We are a vibrant community that builds relationships with one another through photography outings, classes, and workshops as well as group photography showcases such as the one currently hanging at the Smoky Hill Library.
We would like to thank Arapahoe Libraries for partnering with us to help bring the outdoors inside for all to enjoy.  We invite anyone who is interested to join us by participating in any of our upcoming events or art shows.