This is your ticket to a Denver adventure! Use your library card to reserve free passes to the following cultural institutions:
---

---
Check out an adventure backpack that includes a free state parks pass! This kit can be checked out for one week and grants access to any Colorado State Park. See the complete list of Colorado State Parks, and put a hold on a Check Out State Parks Pass today!
Learn more about the Check Out Colorado State Park Program.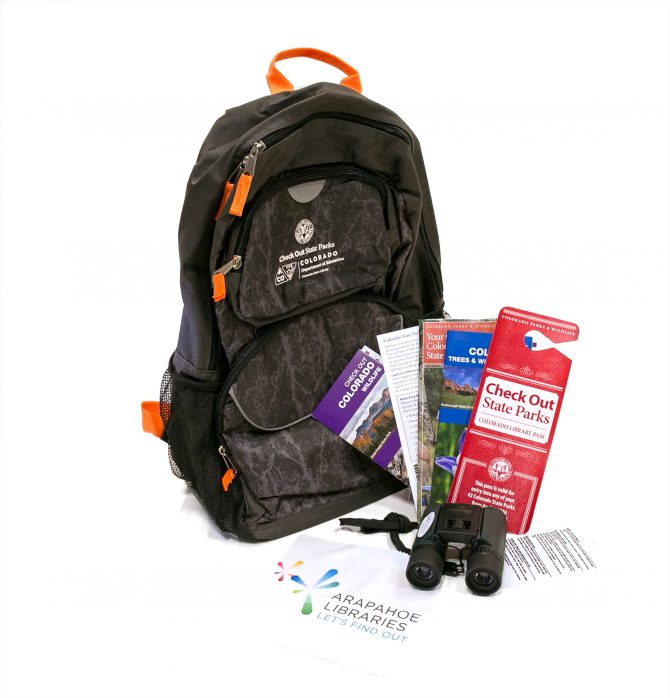 Adventure Backpack Includes:
A pass for use at any of Colorado's 42 State Parks
Binoculars
Colorado outdoor guides
State Parks guide
Activity ideas