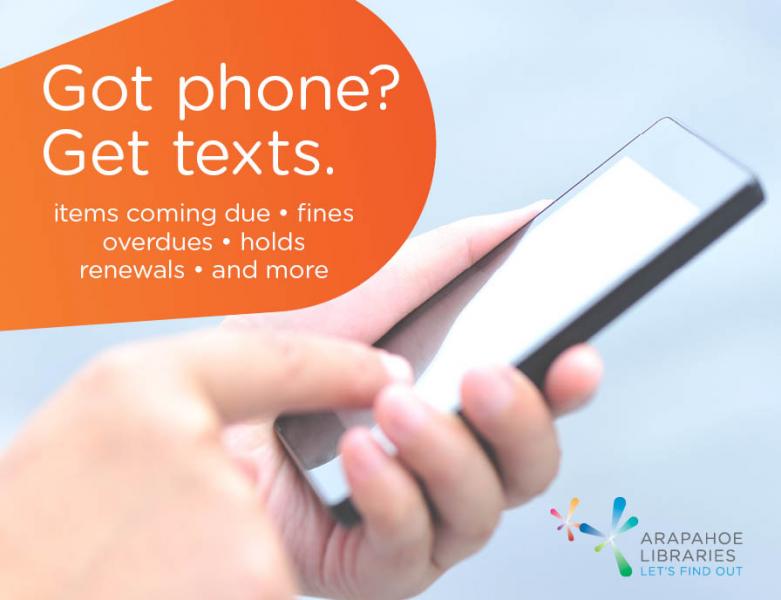 It's text time! Receive library reminders through text. Grab your library card and your smart phone to sign up for text message alerts for library holds, items due soon, overdue items and fees. Here's how:
Signup: On your phone, text the following: SIGNUP+yourlibrarycardnumber (enter your actual library card number without spaces where it says yourlibrarycardnumber) to Arapahoe@shoutbomb.com.
Confirmation: You will receive a message confirming your request. Another message will ask you to provide your email, which is optional. If you don't want to provide your email, reply with NONE.
Notices: You will automatically be signed up to received notification on items ready for pickup, items coming due, overdue items, closures and events. Text notifications apply to physical items only. Digital content notices come via email.
Opt-out: Text STOP to opt-out of the service.
Save the ShoutBomb contact as Arapahoe Libraries so you know it's us.