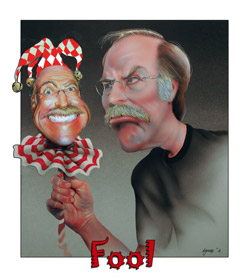 Artist: David Group
Smoky Hill Library
Artist's Statement: I am a self-taught, local artist living in the southeast Denver area. I fell in love with the airbrush and the distinctively realistic look that can be achieved with this instrument when I was very young. Inspiration comes from the pin-up artists George Petty and Alberto Varga, the Art Deco poster advertisements of the 1920's, the fantasy landscapes of Rodger Dean, the mathematical, graphic genius, MCEscher and the illustrations of Maxfield Parrish, Patrick Woodruff and Norman Rockwell. Today the airbrush is used to decorate everything from motorcycles and cars to t-shirts, cakes and make-up. I paint primarily on canvas and paper, and feature a wide variety of subjects including portraits of animals, pets, people, caricatures, flowers and landscapes. I am also a digital photographer and graphic designer. View more at: http://dgroup-art.wixsite.com/art-work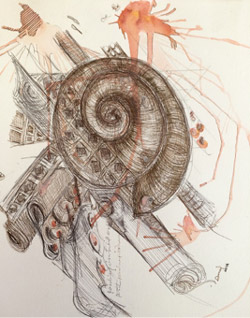 Artist: Amal Marsal
Southglenn Library
Artist's Statement: Art can have different meanings; every individual has his/her own interpretation of what art is. My artistic identity isn't specific to one form of art. I love drawings, design, craft and mixed media. I like to make things that are visually interesting, never seen before and that are fun to explore and look at. I do artistic combinations that attract people because of uniqueness and lovability. Art gives me joy, motivation and hope that a beautiful, healthy, happy life is always possible when you dream about it and create a bit of it using your colors.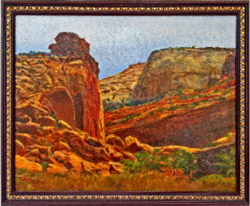 Artist: Kathy Steinberg
Travel Inspirations and Abstract Expressions in Oil
Koelbel Library
Artist's Statement: Kathy has been painting for about 15 years, creating representational art, mostly traditional landscapes, often from her own travel photography. Recently, she has expanded her work into the field of abstract art, resulting in a few paintings in that genre. She has studied at the Denver Art Museum and the Art Students' League of Denver and is currently a student of Doug Dawson. Her paintings have shown at the Art Students League, the Art Students League Summer Art Market, the Redline Gallery, Temple Emanuel and various Arapahoe County libraries. After a career in education, corporate communication and career counseling, she has found this creative journey in art to be fulfilling and exciting, a wonderful transition into retirement years. Visit with the artist on Sunday, January 8, 3:00–4:30 pm.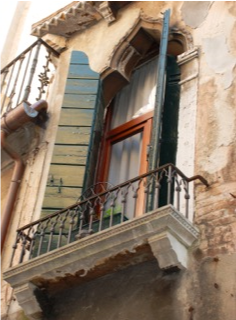 Artist: Lori DiCiero Gallagher
Eloise May Library
Artist's Statement: Having lived in Italy as a child and young adult, traveling became a passion early for me. At first, my photos were for me, to capture 'my' travel moment. But I've found in sharing my photos that people share their own travel stories in return, which has become my favorite part of exhibiting them. There is a story – a moment – a memory behind each of these photos and hopefully they remind people of their own.