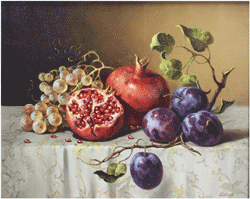 Artist: Nikolay Rizhankov
Koelbel Library
Artist's Statement: I paint to uphold the eternal beauty of Classical fine art; whether I am painting a simple still life or an elaborate portrait, I put all my heart into preserving the techniques of the old masters. I use classical Russian, Dutch and Flemish style techniques to depict the breathtaking beauty of the natural world.
I mainly work with oil paints and pastels, putting technique above all so that the natural beauty of my subject comes across in the purest form. I also have a good feeling for other styles of painting which allows me to work on restorations.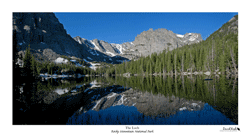 Artist: David Kish
May Library
Artist's Statement: I became captivated by photography while attempting to picture my young children during various family events. No subject is more daunting than a toddler eluding a father's lens! As an avid outdoorsman, I turned my focus toward nature photography where a stationary subject seemed far more agreeable. I am driven by an insatiable quest to capture an image exactly as it appears in nature and am completely satisfied with the reward of capturing an image that represents the inherent beauty of the surroundings. My website is: davidkish.smugmug.com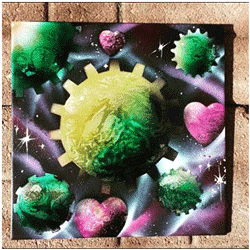 Artist: Felipe Dominquez
Smoky Hill Library
Artist's Statement: My Art is a process of spray paint, acrylic, as well as markers. I have worked many years to achieve my style.
Influenced by Jupiter, I tend to gravitate towards galaxy and celestial objects. Born and raised in west Denver, 80204 Art is where I'm from and what I do.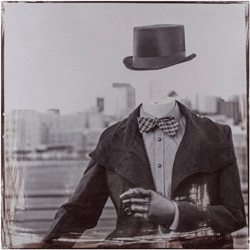 Artist: Sam Nguyen
Southglenn Library
Artist's Statement: Inspired by the design and fashion world, the images in Sartorial (of or relating to tailoring, clothes, or style of dress) are self-portraits without the self. Sartorial features mannequins dressed in various sets of menswear clothing, staged in environments that evoke timelessness. By using mannequins rather than myself, I strip fashion from the specificity of people, allowing the body of work to create the surreal atmosphere. My imagery uses historic photographic processes to touch on past and present trends in a manner that displaces them from their original era.
Using a combination of two historic photographic processes—the Kallitype and the Van Dyke Brown—I paint a light sensitive emulsion on a watercolor surface and then make contact prints with enlarged negatives. The majority of each piece is brushed with a Kallitype solution, which allows for a greater tonal range and deeper blacks, while the edges are brushed with a Van Dyke Brown solution, imparting an antique brown aura.