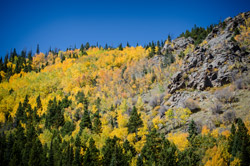 Artist: Aimee Rogers
May Library
Artist's Statement: I am a Colorado native and self-taught photographer who lives in the east Denver Metro area with my husband and 2 children. I enjoy the outdoors and the beautiful scenery in Colorado.
Artist: Holly Endres
Southglenn Library
Artist's Statement: I have been excited by floral photography for years and have recently found a unique method of presentation which adds an additional artistic element to the photograph. These are original photographs of flowers taken mostly in Colorado but also Europe and Canada, double matted in wood frames.