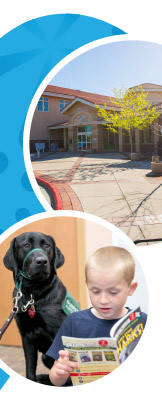 We believe in turning every search for knowledge into a helpful adventure.
We serve 250,000 people, via eight library locations and a library inside the Arapahoe County detention center. We also bring the benefits of the library to the larger community. Our Library on Wheels visits apartment buildings, assisted living centers, area businesses, schools and local events.
We fan out into the community one-by-one, visiting at-home daycares, schools and businesses. In addition, our virtual branch (website) we offer quick access to downloadable books, movies, music, useful data and online classes anytime and anywhere connectivity is available.