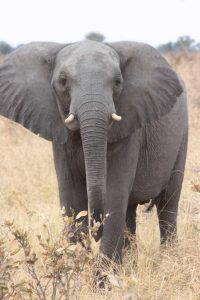 Artist: Sheldon Spiegelman
Koelbel Library
Artist's Statement: I hope you enjoy my WINDOWS TO THE WORLD.  I have long had a passion to travel and photograph the places I have visited.  It's all about the people I meet; the lives I learn about; and the experiences I have been able to share.  It is an extremely fascinating and changing world out there.  I have been fortunate to travel to many interesting parts of it.  Among my travels, I have been to Petra in Jordan; Ankor Wat in Cambodia; the Alhambra in Spain; Cappadocia and Pamukkale in Turkey; Tikal in Guatemala; Okavango Delta in Botswana; and the Great Wall of China. And still there are many, many places on my list of places to see.
My passion has been to photograph PEOPLE.  However, my trip to Botswana and Zimbabwe in Africa gave me an appreciation for the ANIMAL world unlike I had ever seen before. I have enjoyed including many of those pieces in my recent exhibits.
---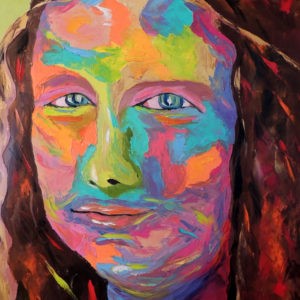 Artist: Arturo Garcia

Smoky Hill Library
Artist's Statement: Arturo Garcia is a full-time artist. His love for color gives his style a unique perspective on both the subject and his media of preference which is applying oil color on canvas with palette knives, leaving an exciting combination of abstract within the figure. His paintings are in different galleries in the Denver area as well as in Mexico.  
"I love painting people's portraits. Something happens to their soul when I put color in their faces (masks). Thank you for taking a peek into my world of color and figure. To get a glimpse of what I see and the way I perceive it. You can see more of my work at
arturogarciafineart.com
.
---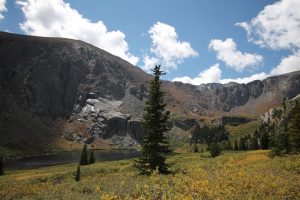 Artist: Ted Williams

Southglenn Library
Artist's Statement: My interest in photography rekindled a few years ago when we bought a new digital SLR camera with a couple kit lenses. While the fundamentals are still the same, the new mostly digital technology makes it challenging and fun. You can experiement and learn quickly by making high quality mistakes that usually don't cost much. once in a while you get a good picture or two.  
I have lived in Colorado for a long time and am making time to revisit some unique places in the back country that I traveled to and through years ago. A few of these areas are featured in this series, as are several local inhabitants I met and worked with in a photography class that featured amazing creatures from Hawk Quest. Despite big advances in photography and digital technology in general, taking good pictures requires a lot of diverse skills, persistence, patience and luck. I hope you like these scenes as much as I enjoyed capturing them.
---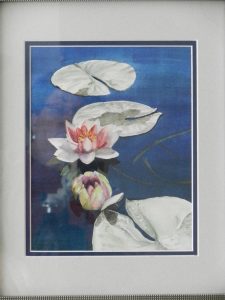 Artist: Paint Box Guild

Smoky Hill Library
The forty-active member, not for profit, Littleton, Colorado based guild was established in 1973 by Lucille Grisham and encourages beginning artists, as well as advanced. It is a forum for exchanges of ideas, encouragement and venues for exhibition.