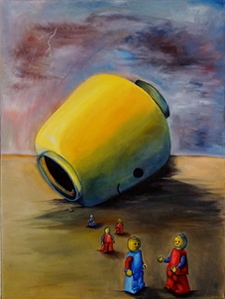 Artist: Matt Lay
Smoky Hill Library
Artist's Statement: My work communicates presence, personality, and emotion through portraits and scenes that each has their own story. Some may feel like interrupted moments in time. Others simply express emotions such as joy, fear, humor, solitude and intimacy, which often originate from people and moments in my own life. The stories used to express these emotions might be fictional or drawn from thematic subject matter but the feelings behind them are real.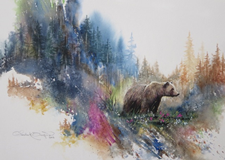 Artist: Chuck Danford
Koelbel Library
Artist's Statement: I am a Colorado native and graduate of the Colorado Institute of Art. My long career in graphic design preceded my professional career as a watercolor artist. I earned numerous local, regional and national awards and distinctions for my work including the first person named to the Colorado Institute of Art's Hall of Fame. I am a signature member and past President of the Colorado Watercolor Society. My work can be seen at: www.chuckdanford.com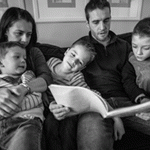 Artist: Stacie Ann Smith
Southglenn Library
Artist's Statement: HOME... is where we find comfort and meaning. In a blanket, near our siblings, in our mother's arms. Is there a part of home in the NICU or as we move from state to state? This photographic series depicts the comfort, care and struggles that are part of home. Seen are the freedoms and joys of youth, the growth in adolescence, and the traditions created at... HOME.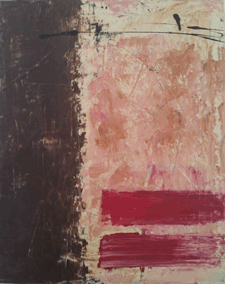 Artist: Cassie Snow
Evoke
Eloise May Library
Artist's Statement: I'm a local native and self-taught artist who loves to create thought-provoking, beautiful, yet affordable, one of a kind paintings. Use of bold colors and strong lines helps me to convey emotions not easily expressed through words, and allows me to connect and share those feelings with friends, family and people I have yet to meet. Just as music channels inspiration for my work, I hope you enjoy my paintings and that they evoke an emotional connection.