We're always listening! Beginning February 1, we'll be launching a new room reservation system that makes reserving a room both simple and intuitive. See a sneak peek below!
The new room reservation system's visual boxes make it easier to see what rooms and times are available to reserve, and it's also mobile-friendly.
Patrons will no longer have to log into an account (no more forgotten passwords!) but an email address and phone number is required to reserve meeting and study rooms.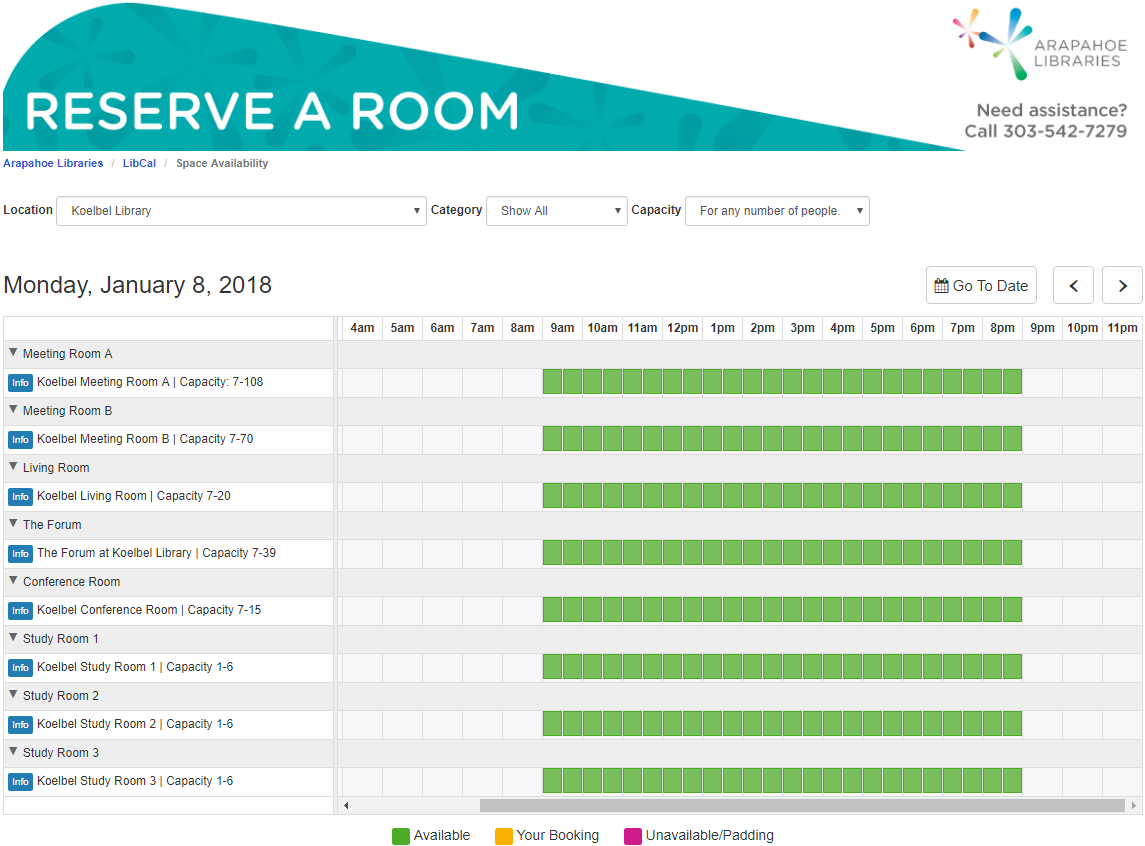 Existing reservations made through our previous room reservation system will transfer into the new room reservation system. The previous room reservation software will not be accessible beginning February 1.
Watch a brief introductory video.

Click here for step-by-step guides to reserving meeting rooms and study rooms.
Meeting rooms and study rooms are available on a first-come first-serve basis. Meeting room reservations are available three months at a time (the current month, the next month and the following month). On the 1st of the month, the additional month will open for reservation online at 7 am. Study room reservations may be made for the current month and the following month. For room policies, click here.