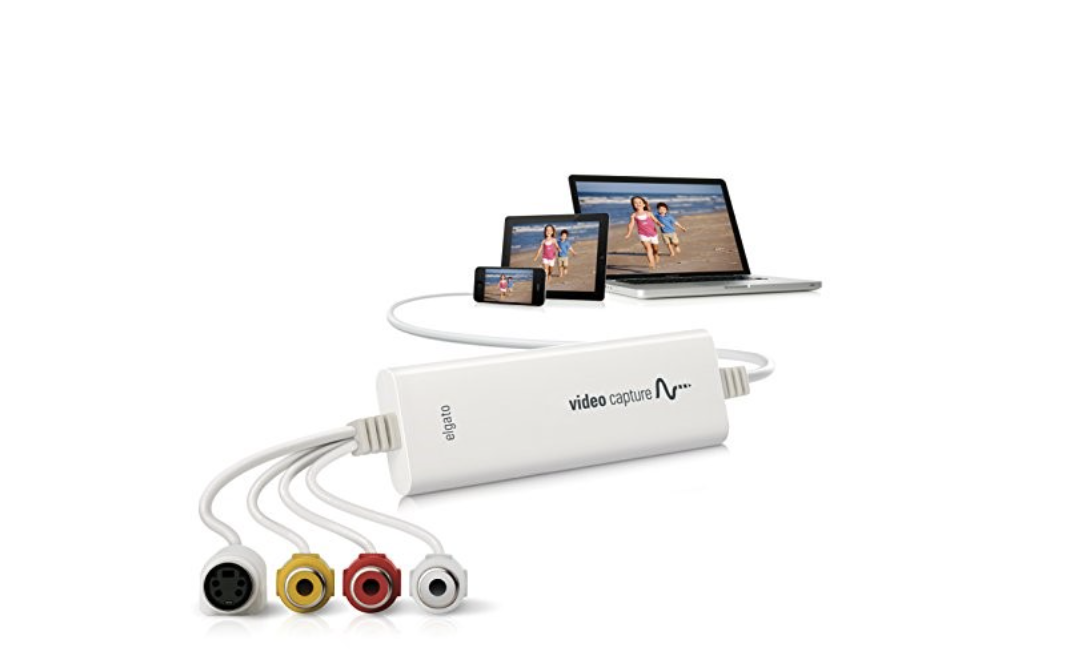 The Elgato Video Capture is available for check out.
Steps to Download Software to use
Elgato Video Capture
1. Download Elgato Video Capture here: https://www.elgato.com/en/gaming/downloads, opens a new window
2. Choose "Video Capture" from the "Select Your Product" drop-down menu on the left (circled in green in image below).
3. Choose either Mac or Windows from the drop-down menu on right (circled in red in image below). For this tutorial we click on Windows.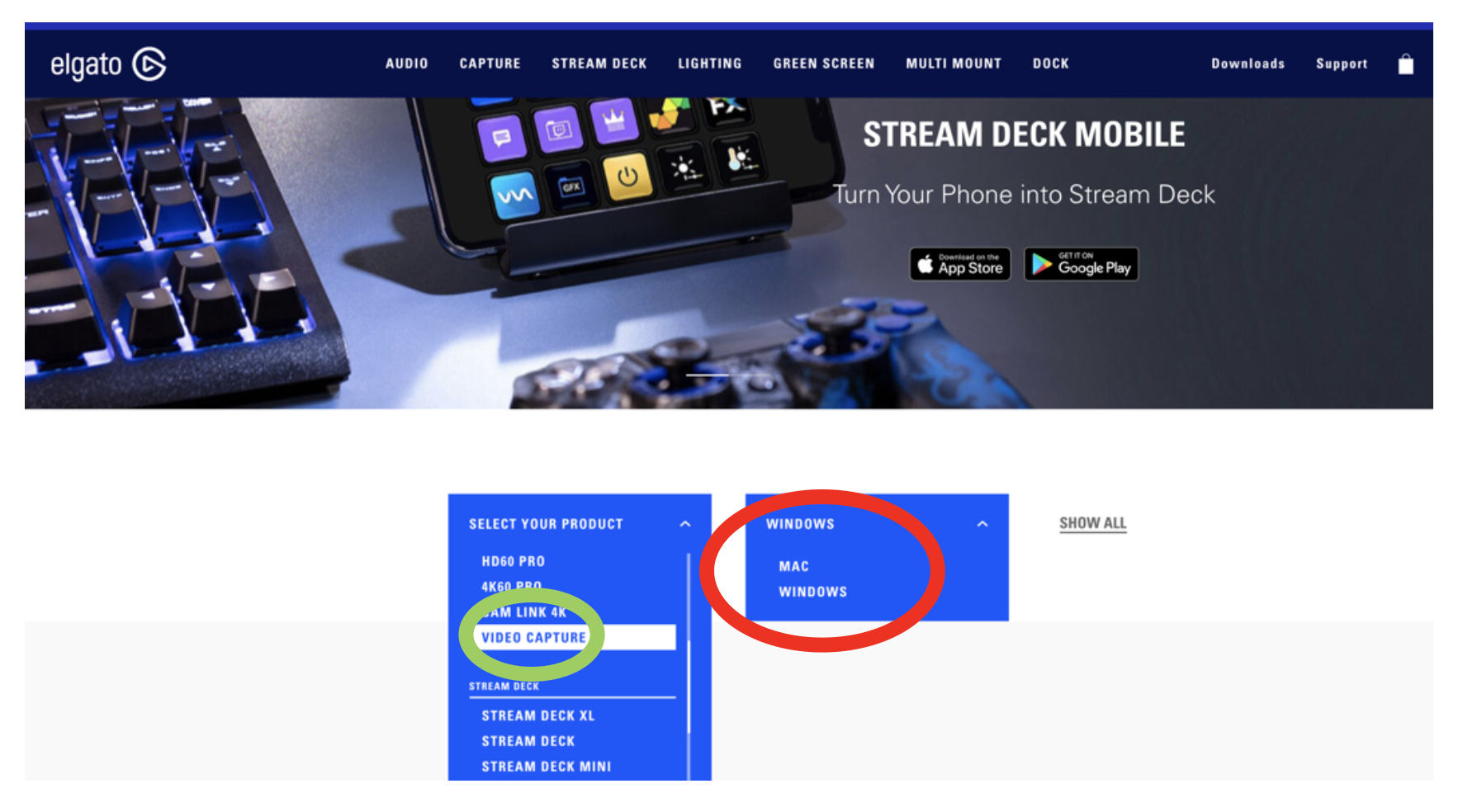 4. After you click on "Video Capture" you'll see the following. Click on the download icon (circled in red).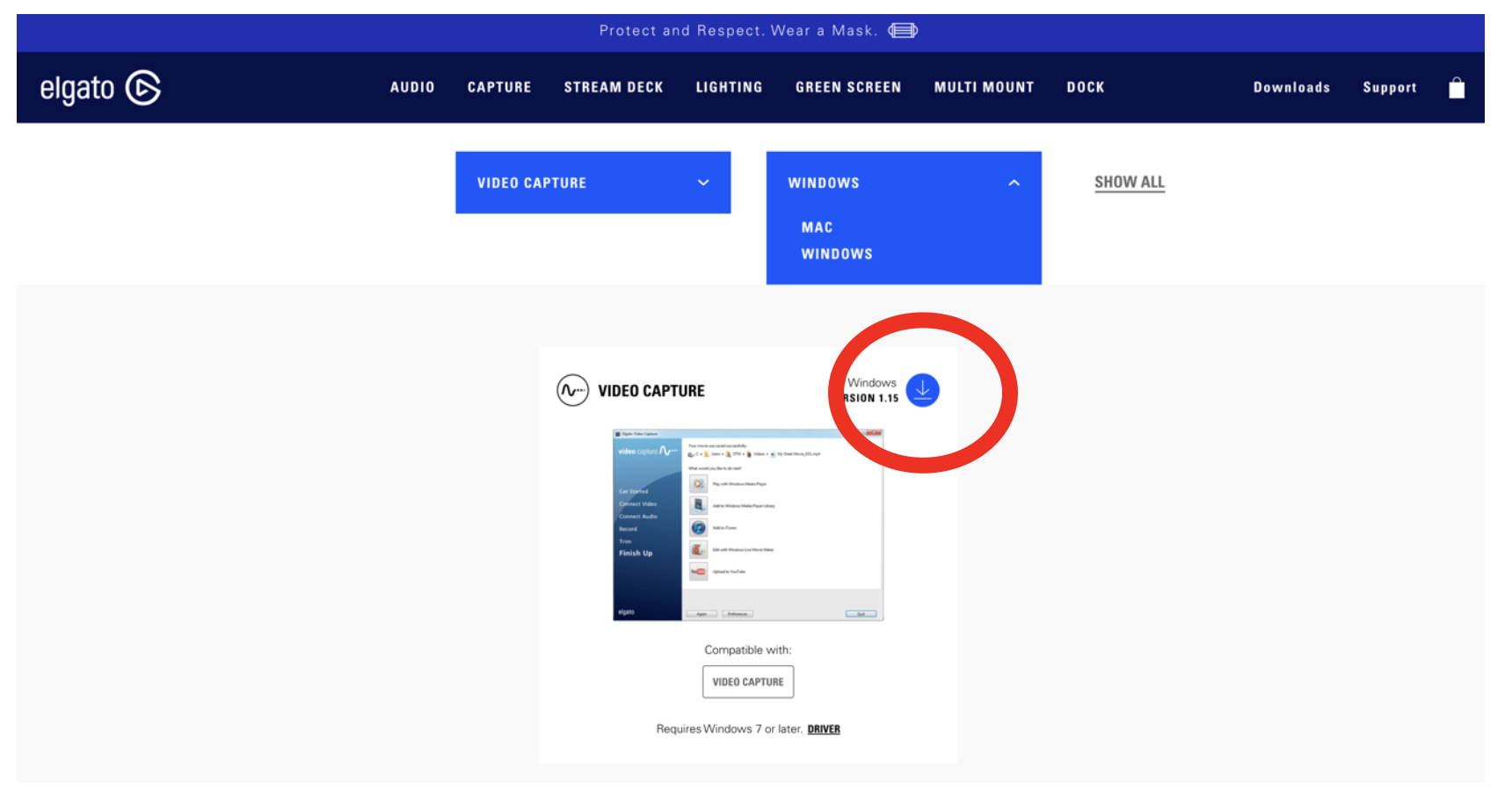 5. A "thanks for downloading" box appears.
6. A file will download and appear at the bottom left of your screen (circled in red). Click on that download.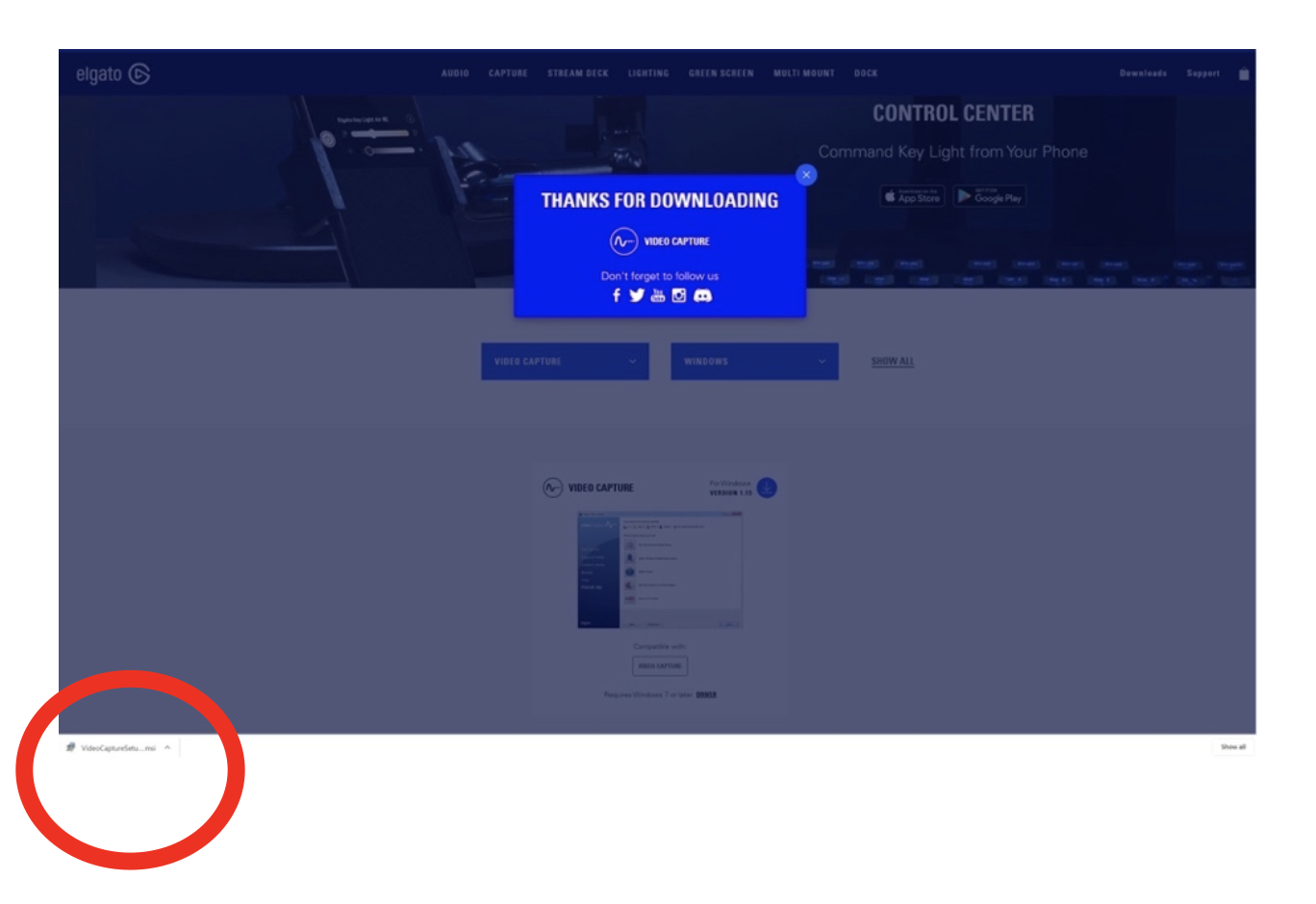 7. You will then see this screen. Check the "I accept the terms…" box. Then click on the "Next" button.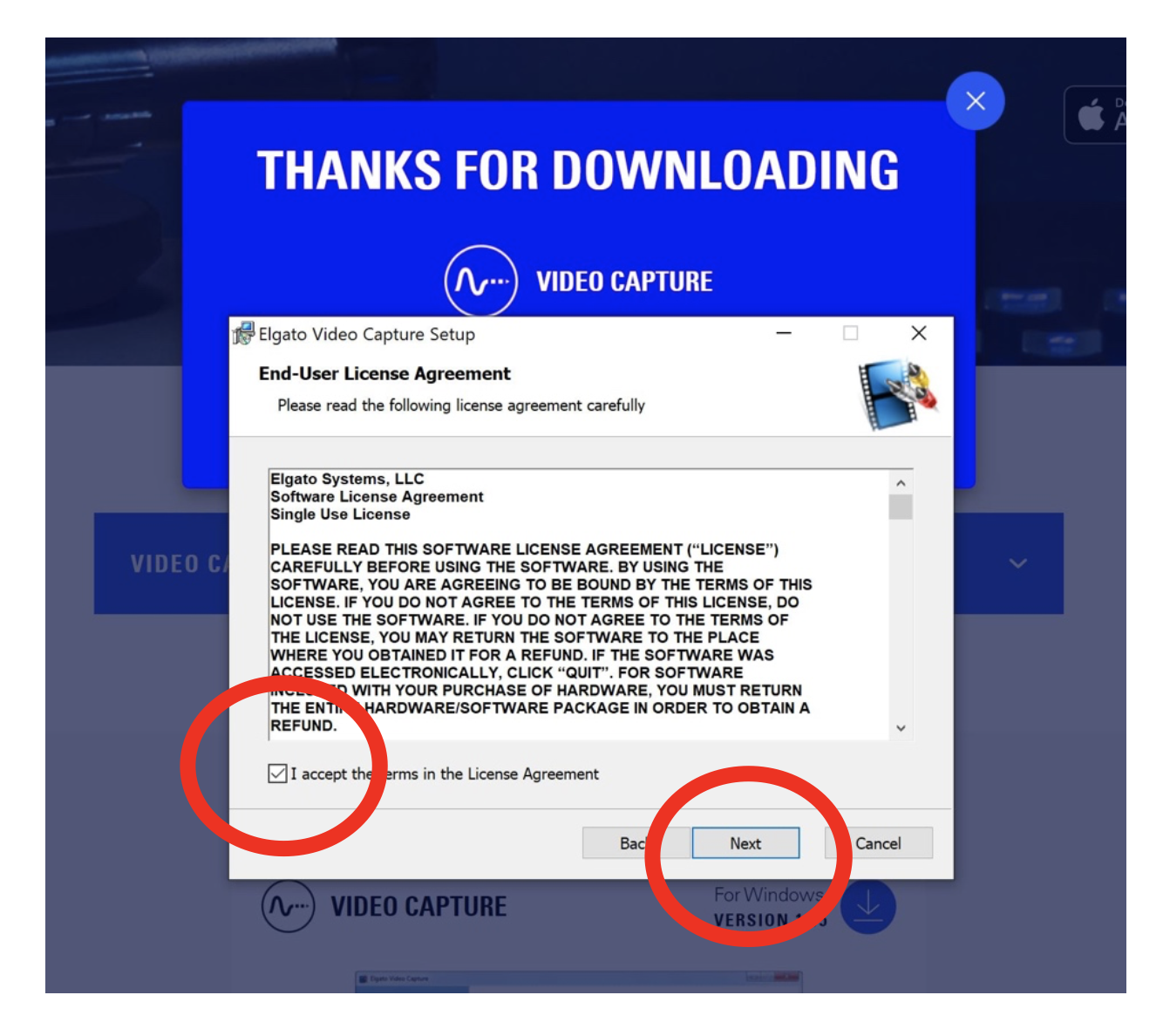 8. After clicking next you will see this box. Click on the "Next" button.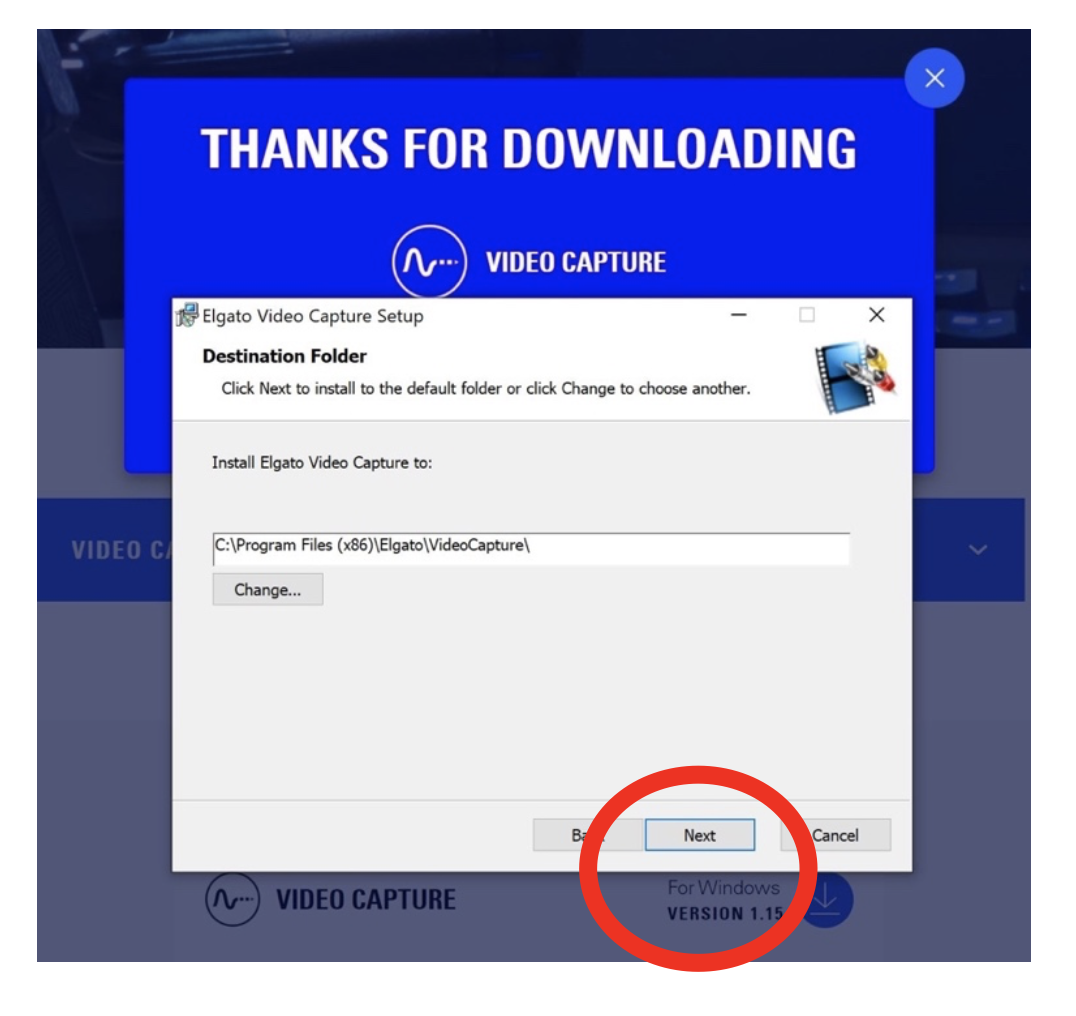 9. You will then see this box. Click on the "Install" button.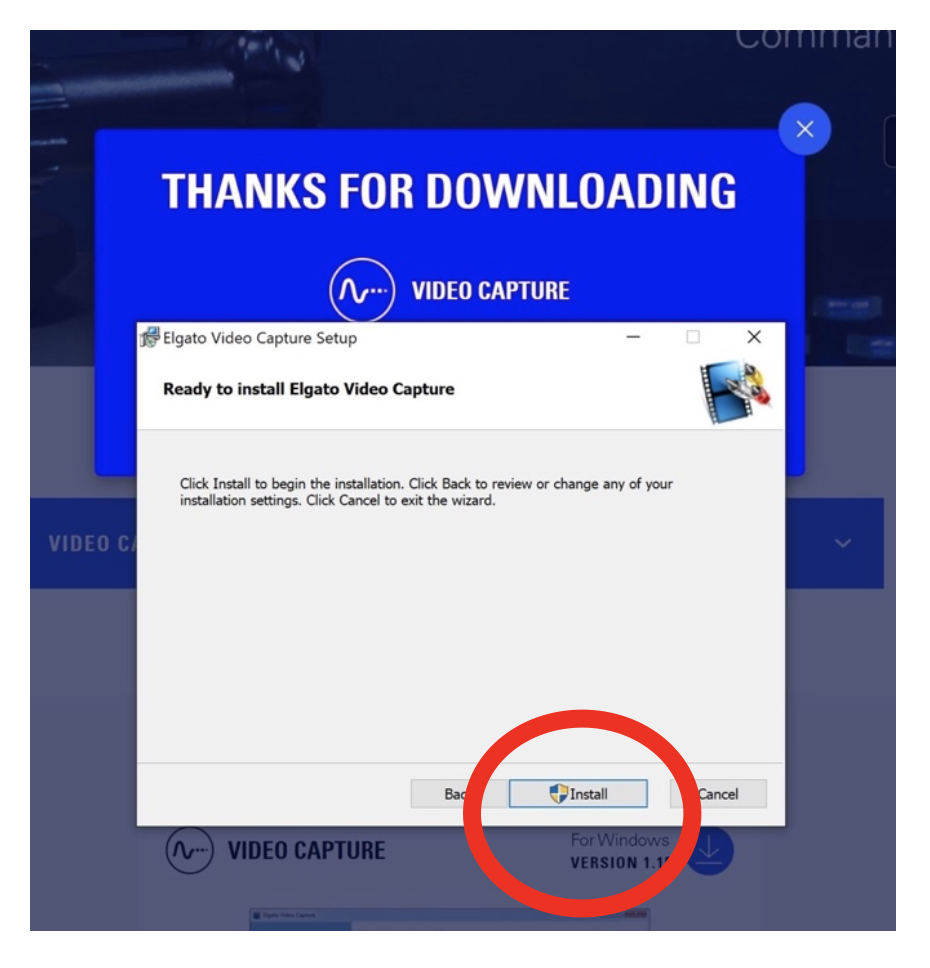 10. You might get this pop-up box. If so, click on the "Yes" button.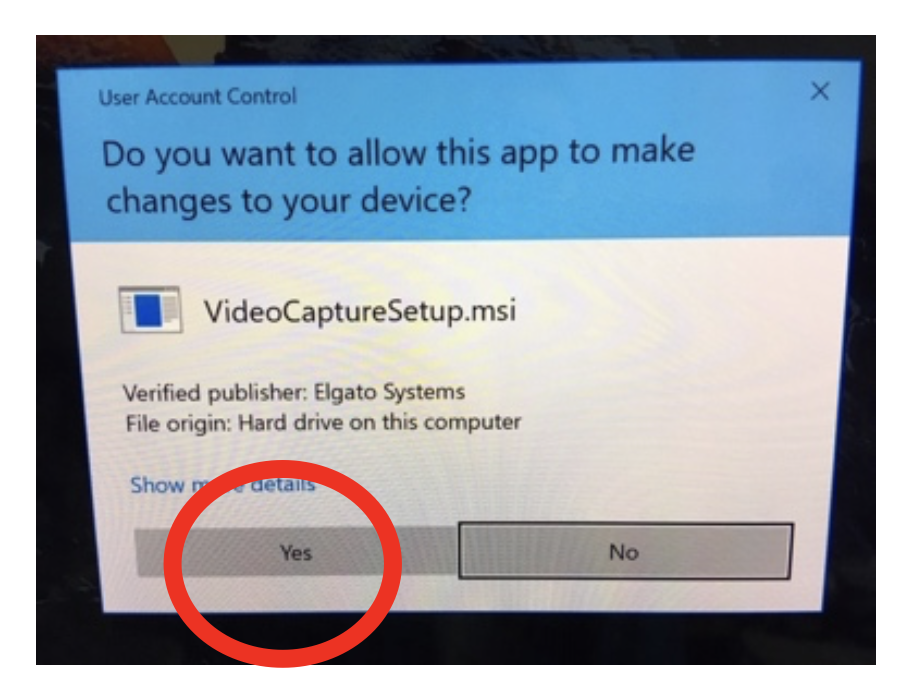 11. Elgato will begin to install.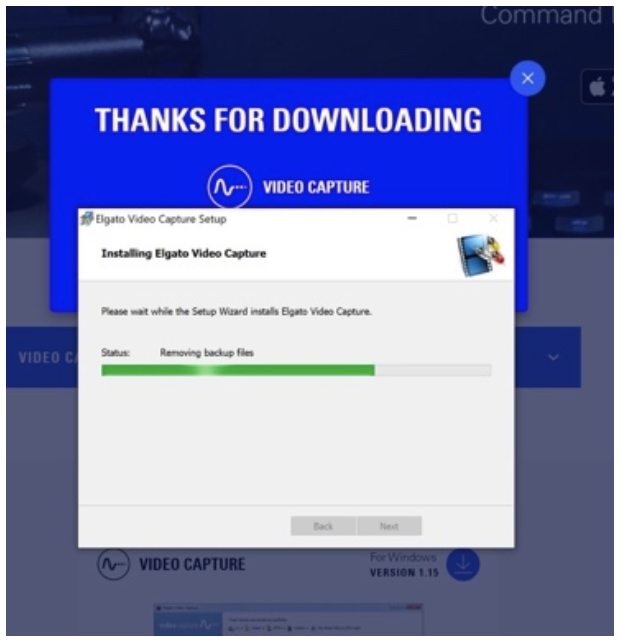 12. When the installation is complete, click on "Finish."

13. The Elgato Video Capture icon should now appear on the desktop.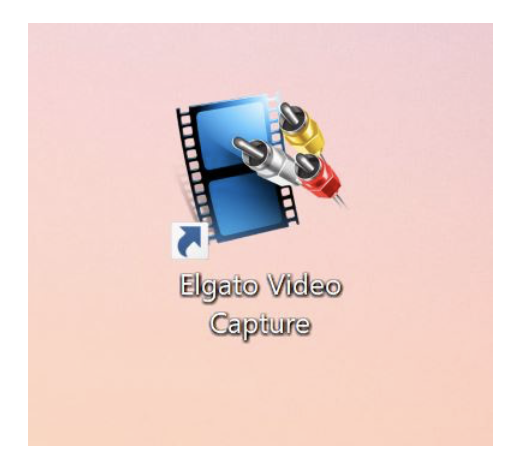 You're all done!
Troubleshooting
If you see the following message pop up, this is because you have not hooked up the Elgato Video Capture cable yet, either to your device or computer, or both. Make sure the cable is connected before trying to open the Elgato software.