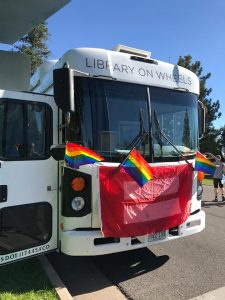 June is recognized as LGBTQ+ Pride Month. Pride Month serves as a time for members of the community to connect, have fun and show support for LGBTQ+ rights and to commemorate the anniversary of the Stonewall riots.
Denver celebrates Pride Month each year with PrideFest, which includes a two-day festival, a 5K and a parade down Colfax. The first Denver PrideFest occurred in 1976 and now draws hundreds of thousands of people annually, making it one of the top 10 pride events in the country.
Denver PrideFest 2018 will be held on Saturday and Sunday, June 16–17, with the Pride Parade taking place on Sunday, June 17 at 9:30 am. Look for us at the Pride Parade again this year with our Library on Wheels and enjoy these pictures from a past year's parade.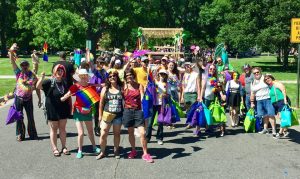 ---
RECOMMENDED READING
RECOMMENDED VIEWING
RECOMMENDED LISTENING
RESOURCES
EVENTS