Arapahoe Libraries is proud to host art exhibits each month at Eloise May, Koelbel and Smoky Hill libraries. Library galleries offer the community a place to view a variety of art at no cost while also providing visibility to local artists. A volunteer art selection committee selects exhibits based on artistic quality, variety of exhibits and the suitability of format for each exhibit space. 
Have a question about the galleries or interested in showcasing your art? Visit the Art Galleries page for more information.
---
Carolyn Tobola Pearson
"Attention is the beginning of devotion." Mary Oliver, Poet 
To Notice, Really Notice with Attention, Requires Limiting Worldly Distractions.
Nature Captures My Attention...My Devotion.
I am a self-taught photographer. However, I recognize my grandfather's influence with his "picture show" which he opened in the 1920's. As a young child in the 1950's, I watched black and white movies in his theatre. Perhaps, I developed an "Eye." I feel comfortable when I frame a shot.
What is your favorite piece in the show and why?
My favorite piece is the Glorious Gladiola. The photograph marks a memorable
celebratory time in my life. Pure simplicity speaks to me.
What motivates you to create?
I create Nature photography because Nature offers me Peace and Connection. This is Kairos Time: a focus time with action. BE IN THE MOMENT!
What message do you want your art to convey to viewers?
I want viewers to recognize Nature's Beauty. As well, I want viewers to recognize to what/whom they give their Attention thus Devotion. And I agree with Simone Weil: "Attention is the rarest and purest form of generosity."
All exhibited photos were created with an iPhone and Patience! Should a viewer be interested in purchase, please email: ntdancer2002@yahoo.com
---
Lauren Woodward
Lauren Woodward is an eco-conscious artist based in Littleton, CO. In her process she strives to be as sustainable as possible by using handmade paints made with plant-based pigments from Boulder, CO, ethically made/sustainable surfaces and sourcing reclaimed wood or vintage frames. Lauren is well known for her modern landscape paintings of the Southwestern United States and botanical studies. Through her sustainably sourced supplies and practices, Lauren hopes to create artwork that connects the viewer to the symbiotic relationship of art, Earth and creating with purpose.
---
Ryan Costanzo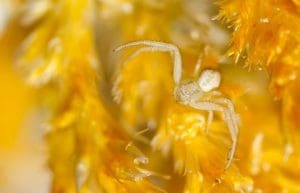 I've been a photographer my whole life, both professionally and as a hobby. Whenever I am out shooting, I inevitably notice the bug around me and start taking their photos. Several hours later I realize that my family has finished the hike without me and I've barely left the parking lot. In the end I capture a close-up moment of a tiny world that mostly goes unnoticed.