Shopping, cooking, baking, gift-giving, family time, holidays, road trips, vacations, staycations, decorating, parties, snow, resolutions...phew. 'Tis the season! The most wonderful time of the year is here and we can help you cruise through it with resources aplenty.
GET COOKING


Now You're Cookin': Staff share their favorite cookbooks to help with your holiday cooking.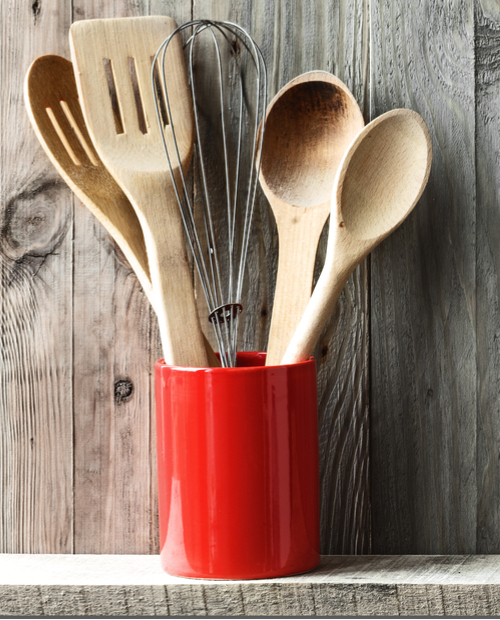 Winter Warming Soup: Nothing says cozy like some homemade soup simmering on the stove!
Holiday Cooking: Check out this list of cookbooks for cooks of any age.
Instant Pot Cooking: Love your Instant Pot? Try these cookbooks for new recipe ideas!
Cookbooks on Your Device, opens a new window: If you like digital recipes, these are the cookbooks for you.
---
GET CRAFTY

Holidays Homemade: From decorating to gift giving, these books will help you with your DIY holiday!
DIY Holidays, opens a new window: Check out these eBooks from hoopla for more DIY holiday help. 
Handmade Holidays for Kids: These books are full of ideas to help kids explore their creative side during the holidays.
---
READ
Snow Good: Do you know that book with snow on the cover? We have "snow" many choices!
Matching Fiction to Cocktails: Drink this, read that. 
Holiday Traditions Around the World: There's nothing like a holiday tradition to celebrate your heritage and create family memories. 
Paranormal Christmas Romance: If you've tired of books about Christmas letters and shoes and cookies and boxes and wishes, try a paranormal Christmas romance!
---
LISTEN
Sounds of the Season: It's the most wonderful music collection of the year!
What's New in Christmas Music: In the mood for something new? Listen to these freshly-released Christmas albums.
Christmas Contemporary Favorites, opens a new window: Rock the halls with holiday hits on hoopla!
Christmas Classics, opens a new window: Timeless, heartwarming classics for the holiday season.
To Grandmother's House We Go?: If you're traveling this holiday season, check out staff's favorite audiobooks.
---
WATCH



Holiday Hallmark Movies Based on Books: Looking for some family-friendly movies this holiday season that are also based on novels? We've got you covered!
Holiday Romance, opens a new window: 'Tis the season for holiday romance. Curl up with a streaming movie from hoopla.
Merry "Chris"mas: Hey, there are a lot of famous Chrises in the world who just so happen to be action heros. 'Tis the season to celebrate!
Holiday Classics, opens a new window: Stream these classic holiday movies from hoopla!
---
FOR THE KIDS

Christmas Books for 0 to 5: Your littlest children can celebrate Christmas with these top holiday picture books.
Hanukkah Books for 0 to 5: Your littlest children can celebrate Hanukkah with these top holiday picture books.
Christmas for Kids, opens a new window: Picture books from hoopla for the whole family to enjoy!
Hanukkah for Kids, opens a new window: Picture books from hoopla for the whole family to enjoy!
Picture Books for Snow Days: Cuddle up by the fire, get a cup of hot cocoa and enjoy these winter picture books.
---
TIPS AND HELP

Holiday Safety Tips: Find out what you can do to keep your family, yourself and your home safe.
Consumer Reports: Compare holiday gifts before you buy!
Hosting Dementia Friendly Gatherings: For people with dementia and their primary caregivers, the holidays can be a source of pressure. Here are some helpful tips.
Need Help for the Holidays?: Whether you're trying to get gifts, looking to share a meal or need someone to talk to, here is a list of places that can help. (Courtesy of our friends at Jefferson County Public Library)
---
JUST FOR FUN
Quiz: Test your Christmas movie knowledge and guess what movies these classic lines are from. 
Critter Companions Winter Edition: We at the library can't wait to show off our critter companions doing wintery things!
8 Things You Didn't Know About Poinsettias: How much do you really know about this misunderstood little plant?
---
OUT AND ABOUT
Blossoms of Lights at the Botanic Gardens, opens a new window